My son turned two the other day. Let the games begin! Ever since he was a newborn, and before the Catholic Church was even a blip on my radar, his birthday made me think of Mary.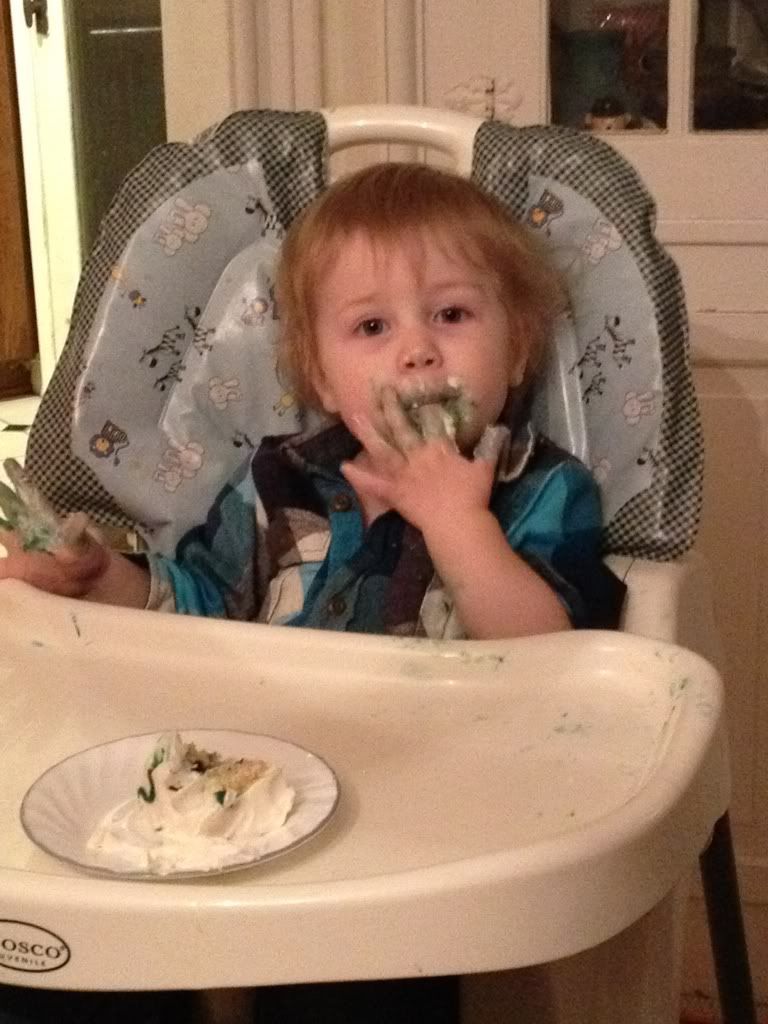 It's interesting to have a child whose birthday is so close to Christmas, because as my son begins his foray into toddlerdom (specifically terrible twodom), my mind can't help but wonder what the Child whose birth we will soon celebrate was like as a toddler. It's pretty unfair to compare your kid to Jesus, and I know this… but still, you wonder.
For instance, here's a few things I'm pretty sure Mary never had to say to toddler Jesus:
"I don't like that attitude."
"Don't spit your milk into your Legos. They cost a fortune, and I really don't want to clean sour milk out of all the nooks and crannies." (Seriously, why are Legos so expensive?)
"Oh my gosh… did you just color on the dog with a Sharpie?!"
I mean, you could argue that she never said those things because toddler Jesus didn't have Legos or a Sharpie- but I think my point remains.
It's also a challenge because you don't want their birthday to get lost in the Christmas celebrations, either, although it is an awful lot of presents in a small time frame. He's young still, so I have time to figure out the nuances of explaining, for instance, how buying an over-priced bag of MegaBlocks (can you tell I'm a little bitter about Legos?) is totally a celebration of Jesus' birth. My top contender at the moment is that I bet if they did have Legos back then, He would have wanted them instead of myrrh. It's just a hunch I have.
Mostly, at this time I feel a sort of camaraderie with Mary. She had a Son whose birth we'll soon celebrate, I have a son whose birth is pretty close to her Son's celebration. That's really where the similarities end for us. Well, we're both girls, and she was probably dark-haired, too… So maybe three things?
Anyway, maybe camaraderie wasn't the right word. Gratitude, more likely. I'm pretty selfish. If Simeon prophesied over my son (after an angel had announced his birth to me, mind you) and then added to me- "A sword shall pierce through your soul", I would have been like, "Not if we hide out in Gaul it won't!"
But, Mary didn't. Sure, maybe she didn't have to scold toddler Jesus for spitting milk into his Legos AGAIN… But I won't have to watch my son offered up as a ransom for many.
As my son grows every year, so does my affection for him and Our Lady. When he gets older, I'll tell him how blessed we are to have her as our Mother, too. In the meantime, I'll clean the milk out of his Legos and trust him to Mary's intercession, because unlike me, she didn't run off to Gaul. And for that reason we have something to celebrate in a week.
As a baby Andrea was baptized in the Catholic Church, but thereafter raised Protestant- until the grace of her baptism called her back home. She is a wife, a mom, and a student. You can check out her personal blog (Tiber Tourist) to keep up with her conversion.